Welcome! Bienvenue!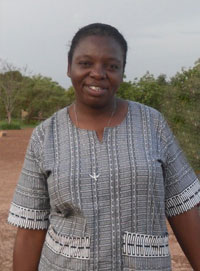 On behalf of the Daughters of the Holy Spirit (DHS) Nigerian vice Province, I am glad to welcome you to our website to share with you who we are, how we live, and how we share in the mission of the Church.
"As a Congregation, we received the gift to live together in the Spirit of Pentecost and to participate with others in His mission of Love in our world." - Rule of Life
We live simply so that others may simply live. This love is shared among us in our communities, in our places of mission, and wherever we find ourselves. We pay special attention to the less privileged, to children, and to women. In the Congregation, we form a Family with 3 branches, the Sisters, the Consecrated Seculars, and the Associates, each sharing in a unique way, this beautiful charism of love. We believe that the Spirit of God is present in all His creation, and is still creating, to bring all things into union and harmony. We see ourselves as co-creating with God and helping in this work of reconciling all things in Christ, through this mission of love entrusted to us.
"The first Daughters of the Holy Spirit chose to live together to serve the poor the sick and the children recognizing in them the person of Jesus Christ. They had a great respect for all. They did everything that lay in their power to enable all to witness together to that love which transforms the world" - Rule of Life
Perhaps, your visit to our website will inspire you to want to share in this mission of love by becoming a member of our DHS Family. So come! Help us to fulfill God's dream for His world.
Sr Monica Anyi Dhs
Sr Monica Anyi, DHS
Vice Provincial
You may also visit our International web site to learn more about our works and the latest news from many daughters of the Holy Spirit serving around the world.